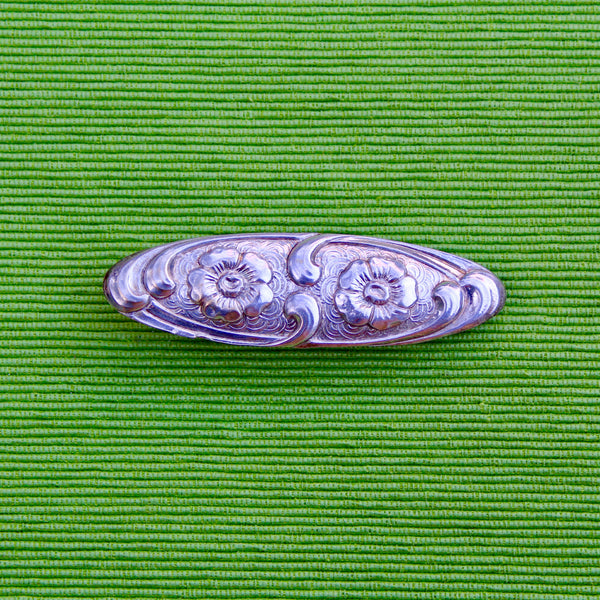 Floral Oval Jakob Bengel Machine Age Brooch
Do you want to wear a piece of history? 
Age, size and condition
1930s. 7 x 2 cm. Excellent vintage condition.
Authenticated Jakob Bengel pieces from the 1930s, these pins were purchased direct from the German factory in the 1980s and then left in storage until recently.
It is a wonderful example of jewellery manufactured in the 1930s that was designed to be fun and affordable. Jewellery meant for everyone.
This pin will take the weather brilliantly and it will sit securely on a coat or jacket. Light enough for a shirt or blouse, a supportive brooch sponge can be used for extra security. Zinc metal.
Very good vintage condition.
There can be some slight discolourations within the metal but they are original to the piece. 
Even heavy brooches can be worn on modern garments using a supportive brooch sponge. FIND OUT HOW
Your brooch will include a complimentary sponge and will be packed securely and decoratively.
Special gift wrapping can be purchased at checkout.